Year 2018
Aishwarya Balakrishnan
I sincerely thank EOA for the wonderful guidance throughout the entire process right from picking the best universities, up to the final visa interview. Mr. Candhasswamie assisted me with all the applications, and Mr. Ramesh provided the most valuable information on visa interviews. Ms. Sri Lakshmi was very friendly and assuring when I expressed even the smallest of my concerns. I am grateful to the entire team of EOA for helping me take my first steps towards my educational dream.




Aiswarya Selvaraj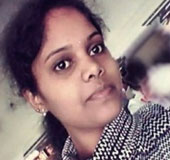 Pursuing Masters Program in the United States has always been a dream for me and I extend my heartfelt thanks to the entire team of EOA who have been of great help in achieving my dream. Right from the short listing of Universities till the point of getting a VISA, the help and guidance bestowed by EOA is priceless. The spontaneous response to our mails and the meticulous care taken by them in each of the steps made the entire tedious process a much easier one. I owe a deep sense of special gratitude to Varadharajan Sir, Ramesh Sir and Candhasswamie Sir who were of immense help in making the whole experience very pleasant and rewarding. Today my dream has come true to pursue MS in CSE from SUNY Buffalo and I am excited about the journey ahead!



Brijesh Muthumanickam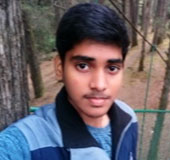 EOA has immensely helped me to apply to different universities across US. Starting from applying and getting my visa done EOA has been thoroughly provided assistance. Thanks EOA, for all the help and guidance provided throughout my admission procedure. As a baffled undergraduate, I approached EOA to seek advice on my admission to US colleges, Varadarajan sir and Candhasswamie sir had an uncanny sense of what I was looking for without having me in picture. They explained everything to me very patiently and helped with filing of my application. They also kept me informed about all the essential procedures and worked alongside examining every detail. I am glad to have chosen EOA as my consultant for my education abroad. It's due to your counseling that I got the course and college of my choice. Not only did they help me but also Ramesh sir who looked keenly into my mistakes and corrected them during my visa procedure. From jumbled ideas to clear thoughts, my journey with EOA was extremely admirable and satisfying.




Kaushik Viswanathan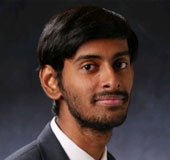 Like several other curious graduates looking for the ideal college to continue their education, I too had a plethora of choices but very little information to proceed further. Though I had decided upon applying to a few universities, I was in the dark with respect to the intricacies involved in the application process. It is here that Education Overseas Academy (EOA) came to my aid. They clearly laid out a plan which ensured that I applied to several universities which would help me in my quest for a Master's degree in Electrical Engineering. The personalised attention that was provided in every step, from the application process to the culmination with the VISA interview, has been amazing. I can say with much confidence that such customised service would not be available anywhere but here. I would like to thank Mr. Candhasswamie and Mr. Ramesh for all their advice and guidance and for making the process extremely simple and smooth. I would once again like to thank EOA for being extremely helpful and patient and would definitely recommend it for anyone looking for a hassle-free application process.


Kishore Jagan Jothi Kumar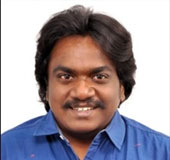 "I felt so positive and optimistic after consulting with EOA during the application process. Thanks to Ramesh sir, Candhasswamie sir and Sarojini madam for extending their full support and service even during tough situations where I need to submit two or three applications in a single day. Visa counseling was also really helpful and will definitely suggest any upcoming student aspiring for abroad studies. EOA is the right place to guide you, sharp you and shape you along with your inherit capabilities."






Mrugapphan Kannan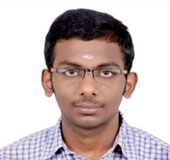 I would like to thank Education Overseas Academy for their invaluable support throughout my admission process. Ramesh Sir's analysis of my profile was accurate and he gave me a perfect blend of safe, moderate and ambitious universities. His mock interviews and sessions on visa guidance were very helpful in cracking the visa interview. He was kind enough to check the available dates for visa interview regularly and reschedule it to my convenient date. Candhasswamie Sir was very supportive in reviewing and editing my SOP, LORs and Resume. EOA ensured that the entire process was hassle-free and completed in a timely manner.

Thank You Harish for referring EOA to me!!!




Nithyashree Alwarsamy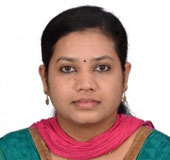 Please accept my sincere thanks in helping me to get student visa to join the University of Texas at Dallas to pursue MS in Information Technology and Management. Your continuous support and encouragement in applying to universities and getting the admit mean a great deal to me. I came to you at the life deciding point with many complications in my profile. Without all your help, it wouldn't have been possible for me to pursue my masters. I wanted to extend an additional thank you to Candhasswamie sir for his entire support in university application process and for having patience in answering to each and every doubt throughout. I also thank Sri Lakshmi mam for boosting my confidence and make this possible even after a visa rejection in spring.




Preethi Sivaswaamy Mohana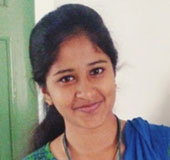 EOA has guided me from selecting the colleges to the approval of my visa. They made all the tedious works look simple and easy to achieve. Ramesh sir, Varadharajan sir and Candhasswamie sir, all three of them were of a great help. They were so patient throughout the process helping me out in all situations and clearing all my doubts. If not EOA, my dream for masters would have been still a dream. Thank you EOA.




Rohit Balakrishan
I heartily thank Education Overseas Academy for providing me with utmost support and strength during my tenure for applying to my Masters in Industrial Engineering. Right after my GRE and IELTS, I just had vague ideas about which universities to apply and how to do all the procedures chronologically. Ms. Srilakshmi's counseling in the beginning was very helpful and gave me good confidence. Later Mr. Ramesh and Mr. Candhasswamie, streamlined all the universities I can apply to, and helped me throughout in the process. I have never felt hesitated to contact them be it any time of the day. Both of them were very welcoming and responsive to even silliest doubts I had. Finally, the mock visa interview conducted by Mr. Ramesh boosted my confidence to a very high level, as I was little nervous for my visa interview. Therefore, on the whole, I've had a very pleasant experience with EOA, and I Thank EOA very much in helping me to achieve my dreams.

Thanks a lot EOA.




Sandhya Bhaskar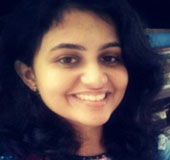 I would like to begin by seeking your blessings and wishes for the journey I am embarking on the 8th of August to the USA. My orientation at Virginia Tech is scheduled for August, 13, 2018. Having been very skeptical about the whole idea of pursuing MS, given the financial constraints, I was not very confident about applying, but with the support and encouragement received from Varadharajan sir and team, I have definitely found optimism to make an attempt. I thank you for the same. Throughout the application process, I could get constant advice and suggestions conforming to my necessities which enabled me to complete my applications effectively and efficiently. I also thank you for providing ideas to effectively draft required documents, for helping meet all the deadlines and for giving insight into the visa interview and materials to carry on travel along with travel tips.




Dr Srinivasa Muthukaruppan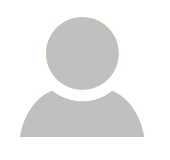 I have had an amazing experience while working with you. I was impressed with the following features:

1. Selection of University: Most ideal choices according to your requirements and grades including GRE and TOEFL. (I had applied for three and got admit cards form all)

2. Visa Process was made crystal clear and easy, the mock interview was helpful.

3. Prompt reminders and support assistance was the best part which made the whole process enjoyable. Candhasswamie Sir was awesome and perfect.

4. Postal facilities were seamless and efficient at EOA.

5. Last and the most important cog Mr. Ramesh R Sir, very prudent and efficient in his style of work and expertise. If we say something which is not related or a little extra, he will just nod his head and close his eyes. That reaction would mean that it's a hard No, and will make us come to his idea at the end of it. I am really happy at this moment that I followed his intuition because it really planned out well for me.
Vignesh Gurumurthy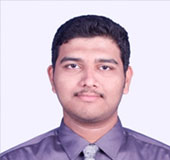 I approached EOA to get help and guidance for my Masters. The hospitality, discipline and the speed at which things happened there amazed me. They meticulously went through my profile, helped me shortlist 8 universities and apply for these universities (they did most of the work) and to my surprise, I got admitted to an ambitious university (USC, LA, USA). I also got admits from 5 other universities; all of this because of EOA. Hearty thanks to Mr. Ramesh and Mr. Candhasswamie for all the help!!






Vignesh Subramanian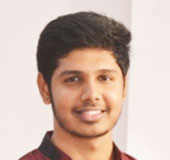 I had a great experience with EOA. The guidance and motivation from the staff right from the beginning till the mock visa interview has helped me to get an admission at SUNY Buffalo. There was no need for me to visit the place as they do all the process online and at a quicker rate. EOA has made my whole application process less cumbersome. I sincerely thank Mr. Ramesh, Mr. Candhasswamie and Mrs. Srilakshmi for helping me throughout the tenure. The mock visa interview conducted by Mr. Ramesh boosted my confidence and Mr. Candhasswamie answered each and every question of mine without any reservations. So yeah! If anyone planning to pursue Masters, EOA is the one you need to approach.




Rohit Thati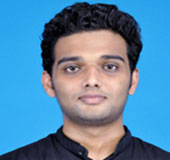 I would like to thank EOA for helping me with my application process to my visa interview. I particularly thank Candhasswamie sir and Ramesh sir for helping me with the universities and application process. Journey with EOA was hassle free and I didn't face any issue throughout this process. I would recommend EOA for students who are confused to take a step regarding overseas education.






Raghavendra Kumar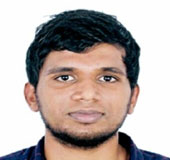 I would like to thank everyone at EOA for your time and patience in helping me with these admission procedures. Personally I would like to thanks Mr. R. Ramesh for his guidance and painstaking attention to silly things I've pestered him with, even beyond office hours. Besides Mr. R. Ramesh, I would like to thank Mr. M.Candhasswamie, and Mrs. Srilakshmi for their help.






Aravind Kabilan Senthil Kumar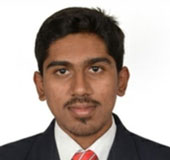 It has been an amazing experience with EOA. Starting from short listing of university, till I got the visa, the consultants were highly helpful and guided me in each and every step. The response to my emails was very quick and they clarified my doubts to the best. EOA took my burden of applying to universities and I was able to concentrate on my work as I was a working professional at that time. The guidance I got from EOA is best in class and I would suggest it is worth every penny who are looking for career services in abroad. Special thanks to Varadharajan sir for his advices, Candhasswamie sir for helping the application process and Ramesh Sir for guiding me to how to speak in the Visa interview.




Bharathwaj Murali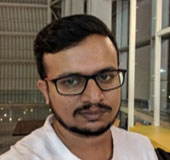 The support provided by EOA has been tremendous. Mr. Varadharajan, Mr. Candhasswamie and Mr. Ramesh were instrumental in helping me go through this arduous process with ease. Their spontaneous replies and round the clock availability meant that I had nothing to worry about. From helping me shortlist the universities till pre departure, EOA has always provided good deal of support. I would highly recommend any other person to use their professional services.






Srivats Balan Kannadas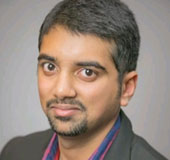 At this juncture, I extend my wholehearted gratitude to EOA, for the extended support throughout the admission process, Especially Candhasswamie sir and Ramesh sir who played the pivotal role in clearing the visa interview and also preparing me for the documentations .Moreover the university choices were precise, such that nearly 65% fell as admits. EOA is always available for any queries, not only for admission related ones, also for travel tips






Shanmugaharish Saravanan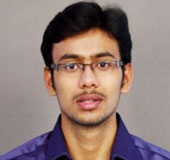 It's been a very good experience getting admitted in Wayne State University in the guidance of Mr. Varadharajan and staffs in EOA Chennai, I came to know about EOA through my friend, before that I did not have some good experience with some of educational consultants in Coimbatore. I got many questions during my application process and it was kindly cleared by Varadharajan sir and he is also a good motivator for students. Ever details were clear before doing the process. Every process is transparent in EOA, when compared to other in the same field, as heard and felt by me and my friends. Special thanks to Mr. Ramesh for preparing me for visa process and giving ideas to pass through it.




Jagadeeswaran Logaiyan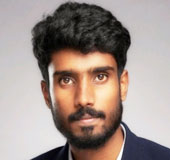 Right from the University Selection till the Visa Approval EOA has helped me a lot. I had a lot of doubts regarding the application process and whenever I emailed I got a reply within a day. The document checklist also helped. Not only the DOs, you also helped me with the DONT's.