Upto 2012
Ayaz Akram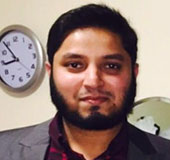 My name is Ayaz Akram , I did my Bachelors in IT at the Central Queensland University . Rajesh of EOA helped me during the process of the application to the University. I want to recommend EOA as the services provided is absolutely professional and excellent. They helped me with the application, and cleared all doubts related to the process of studying in any university around Australia.
I have finished my degree and now working in Energy Australia which is one of the top three Electricity&Gas company in Australia where I feel proud to work after finishing my degree. Once again I truly honoured to have chosen EOA and in future I will recommend students to go and check with EOA about the overseas education.



Haricharan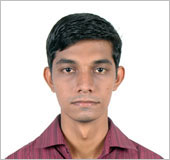 I had no idea about the universities in US. EOA helped me a lot in selecting the universities. Regarding visa, I was so surprised when the visa officer asked me the same question which was asked in my mock interview by them. Thanks to EOA
Thanks a lot EOA! :)






Hari Hara Krishnan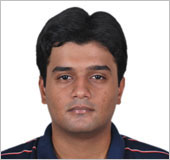 The best thing about EOA was how informative and knowledgeable the staffs were regarding the whole admission process for higher studies. And moreover they were ready to guide even after the application process, such as for the visa procedure. Overall, I have to thank EOA and its staff members for assisting me.






Haritha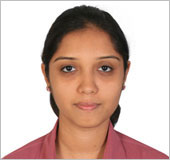 I am going to pursue my masters in the field of Control Systems (Electrical Engineering Department) at Oklahoma State University, USA. EOA did a fabulous job by providing the necessary information which helped me to boost my confidence to face the visa officer. I would surely recommend my friends who are planning to do their masters to go to EOA. Thanks a lot for helping me to achieve my dream!!





Meera Sridhar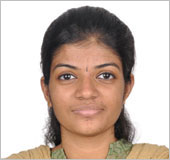 My association with EOA has been a very pleasant one. All the application deadlines were met with well in time and I was constantly updated through email/ phone regarding any developments. Thanks to EOA, I feel I have made the right choice in selecting University of Southern California as my destination.






Ramprasadh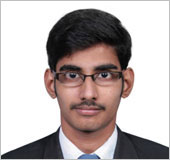 EOA is one of the milestones of my life. It was EOA which cleared all of my apprehensions from getting admits to the university till visa interview. The process of short listing the universities into safe, moderate and ambitious ones gives students a clear view about getting admits. The mock visa interview conducted prior to the actual interview at the consulate gives a clear picture of how the original one is going to be. Thanks a lot.






Ranjith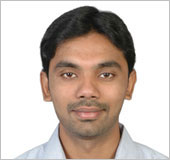 Through a thorough analysis by a respective guide, they scrutinized the list of universities based on various feasibilities. Back from work, I was not able to concentrate on the full application process, wherein EOA proved very meticulous in my application process which eased my work load to a great extent. I am now heading to University of North Carolina at Charlotte for MS CS. I am very grateful to them forever and here by thanking them. Thanks a lot everyone who has been supportive right from my application process till my Visa stamping.




Sri Sudarshan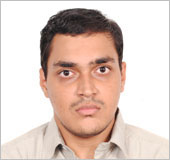 Right from the Selection of Universities, S.O.P's, L.O.R's, Sending the application package, Sending the Test Scores, till the final stage of Visa Counseling, EOA's service was brilliant and splendid. I would definitely recommend my friends and juniors to enroll with E.O.A. I sincerely thank them for making my dream come true






Srikanth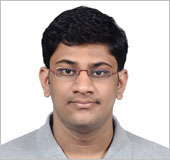 "I am proceeding to US for my Masters (MS) in Security Informatics at Johns Hopkins University. I should say this was made possible by Education Overseas Academy (EOA). They helped me shortlist the universities, fill in my applications and provided the necessary guidance and almost helped me all the way till the fag end. My association with them was very rewarding and most helpful and I sincerely thank them for that.






Daley Alex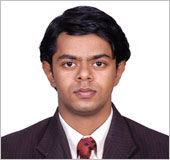 EOA provided assistance in all aspects from securing my consolidated mark lists to the SEVIS fee payment, that is from the University applications to the US VISA process. I have actually troubled everyone at EOA on numerous occasions pestering them with my phone calls. The mock interview was also a big help as they corrected many of my answers which could have gone haywire otherwise. All in all, without their help I would not be heading to the US right now, I would not even be having an admit from University of Florida. Thank you all once again and all the best in your future ventures.




Yuvika Rajan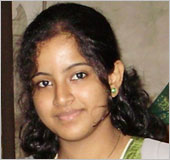 Right from the very moment I entered their office with my GRE/TOEFL scores, till the day I stepped into the Chennai airport, EOA has been like my shadow. Applying for Masters abroad is definitely not a cinch; I can assure you that. There are almost a million procedures, literally. EOA helped me wade through the entire path with satisfying ease. They guided me step by step, helping me zero-in on my Universities, through the application procedures, till the baggage packing. Expertise, experience and impeccable service that are what they exemplify. I am contented and my parents are happy; thanks to them, I am off to pursue my Masters dream at Georgia Tech. Kudos!



Jamuna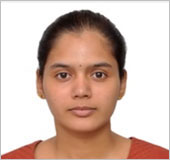 Thank you EOA,
Never would have proceeded without your guidance. You have acted as a pioneer right from the initiation. Right from choosing the universities till the Flight booking you have helped me a lot.
Your encouraging words and round the clock availability (Gosh!! I really have troubled you people with loads of phone calls) helped a lot.
Thanks once again for being very supportive. Will definitely keep you posted




Joshua Sam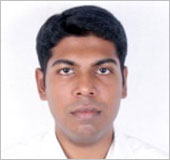 I want to thank you all from the bottom of my heart for your wonderful support throughout. Also wishing you many more success in your consultancy work in supporting many aspiring students like me.







Kavya Nagarajan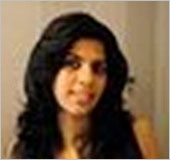 I would like to thank you for all your help throughout the application procedure over the last 7-8 months! I couldn't have done it without your help.
Thank you for everything! It was great having joined EOA








T.N.Lakshmanan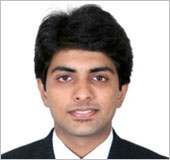 Thank you so much for your complete support and guidance ... EOA has been a great boon to us... You have stayed and helped us through till the very end... Thank you soo much again sir








Pradeep A.P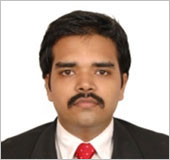 Hi all! First of all I would like to thank all the members of the Education Overseas Academy for their everlasting support and guidance at each and every step. The counseling offered by them was really helpful. University selection is purely based on our profiles and was the best suggested by them. I would surely recommend EOA for my friends! My best wishes to EOA!!






SUDHARSHINI.S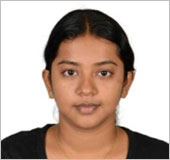 When I finalized USA to be my destination there was too much confusion and ambiguity in the procedures to be followed. EOA helped me thoroughly in the process with their constant counseling and assistance because of which the entire admission process seemed smooth. Especially their visa guidance and counseling was sure a worthy experience and proved essential.
Thank you so much for the assistance...





Venkatasubramanian Sankararaman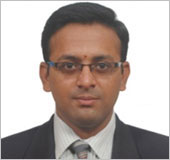 I am immensely happy and grateful to the EOA Team who work day and night to make the dreams of lot of students come true. I came to know about EOA from a friend who is now at ASU; incidentally I am also now heading to the same place. The way the process is being carried out at EOA is very professional which include profile evaluation, selection of universities, guiding on SOP and LOR's etc.
The VISA counseling conducted by the EOA made my VISA interview much easier. Thanks a lot to all who have worked for this



Murali Krishnan Menon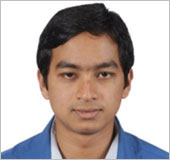 I am thankful to EOA for all the help and support extended from selecting universities till the visa interview. I had applied to 4 universities and got an admission from University of Texas, Dallas. The Visa guidance provided at EOA made things easier and the interview was just another interaction with the Visa Officer. I wish all the students approaching EOA the best for their future endeavours.






Pavitra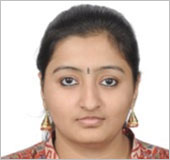 Thank you for all your support and help.. We would not have applied successfully and completed all the processes without EOA.. Thank you so much..You have been with us till the end ...








Amrithavarshini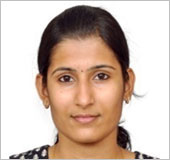 MY EXPERIENCE WITH EOA
I would like to thank EOA for their excellent end-to-end guidance for my US education. Right from identifying relevant universities, considering my post graduation aspirations, up to the visa interview, they eliminated every ambiguity that cropped up. This includes university short listing, mock interviews for visa, apart from the confidence they instilled in me. I would like to once again thank EOA for their career guidance services.




Mouleeswaran Palaniappan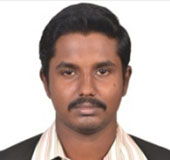 I collected my passport with my visa stamped on it at the VFS center. Your services were too good with expedited processing, immediate response and perfection in everything you do. I am very much delighted about your service and extend my sincere gratitude for making this happen. Without the help of EOA I would not have been where I am today.
Thanks a lot.





Vinoth MT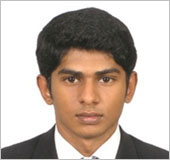 I am writing to let you know how very pleased I am with your service. It's the careful attention to detail that makes EOA so special. The service provided exceeded all expectations, and guarantees a confirm success.
Thank you for all of your efforts.