Year 2017
Abika Packia Chitra Santhosh Kumar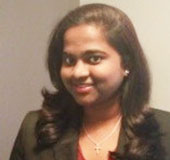 This is Abika from Chennai. Thank you Ramesh sir and Candhasswamie sir for your endless support. It was truly an amazing experience with this consultancy. When I was working in Bangalore and it was really hard for me to track things up and keep things together. But you guys made it way too easy for me. Thank you so much for attending my off time calls also. And also Sarojini she was patient enough to hear all my queries. Without you guys it would have been a hard path





Anirudh Srinath Visweswaran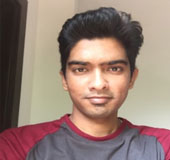 Right from the Time I entered EOA deciding on my course of study till the time I got my visa approved, Mr. Candhasswamie has been extremely helpful in answering my numerous doubts. The short listing of universities was done by Mr. Ramesh who has shortlisted the right universities based on my profile. The visa interview also happened to be a breeze with Mr. Ramesh's guidance. EOA has been a blessing in disguise for me and I would like to thank everyone from the bottom of my heart.





Anishkumar Muruganand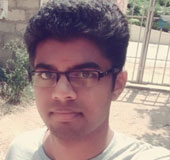 " I joined EOA in June 2015, with the intention of applying to masters in the United States for Fall 2016. As I was working, it was hectic to prepare for admissions and also to handle the demands of work life. From selection of the Universities, review of SOP, application, till Visa interview and my date of travel, the support provided my Mr. Ramesh and Mr. Candhaswamie at EOA has been fantastic! The mock interview conducted by Ramesh sir boosted my confidence and also helped me identify some areas that needed more prep and the way tricky questions can be tackled. To prepare the documents for visa interview and the formats, Candhaswamie sir had been a great help and also to get in touch with fellow students who were flying to the same university. Overall, I'm much satisfied by my experience with EOA and would recommend it to prospective students planning their studies abroad. "




Barath Kumar Ramaswami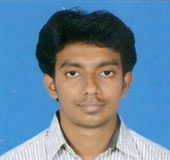 Hassle free, dedicated staff members who offered me a complete solution based end to end package that covers literally everything from A to Z of a student's USA trip








Bharathwaj Sundararajan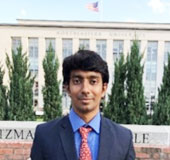 "With well coordinated staffs and all round guidance from university selection to securing visa, EOA is the best place to go if you want to secure an admission in the USA.
Special thanks to Candhasswamie and Ramesh for their invaluable guidance and help, without which the whole process would have been a lot tougher."






Harish Sivasubramanian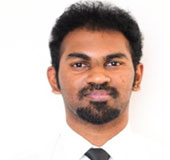 "I would like to thank the EOA team for being a backbone throughout my admission process. Ramesh Sir and Candhasswamie sir remained like two pillars making the process look very simple and they reduced the burden on my shoulders by doing about 80% of my work. My friends joined different admission consultancies and got pushed to mediocre level institutes in the name of helping. I feel lucky that I chose EOA and abstained from falling into pitfalls of fake consultancies"






Jayavarshini Ilarajan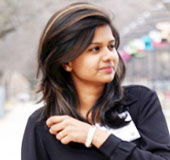 My entire experience with EOA was so smooth! Right from the day I joined and till I got my visa approved, you helped me so much! I really didn't have much knowledge of the entire application process! If it wasn't the EOA helping me! I would have turned it to a complete disaster! Thank you Ramesh sir, Candhasswamie sir for helping me out whenever I called or mailed! Also thank you for guiding me with the DOs and DONTs! Thank you Srilakshmi Mam for your friendly guidance! THANK YOU EOA!




Karthikeyan Balasubramaniyan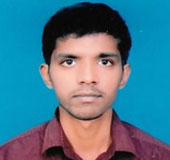 I had a fantastic experience with EOA. I got admit in University of New York at Buffalo. I would like to thank Mr.Ramesh and Mr.Candhasswamie for the untiring support. They were very patient and guided me through the entire application process. They clarified all my doubts and gave excellent advice in applying for university and visa process. They also took care of all the procedures and formalities. Their mock interviews helped a lot during the visa. Once again I express my heartfelt gratitude to EOA and I strongly recommend it for higher studies in USA.




Kaushik Gangadharan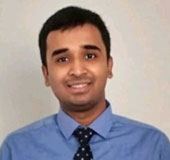 It has been a wonderful experience with you. Thank you!.
First of all I was not all sure of going ahead with Masters, then after making up my mind EOA guided me clearly on which universities to choose for my degree Information systems and also guided me for the all the silly doubts! And as I sit down with my Visa approved it has been a stern test of patience having been rejected twice for Spring 2017. I feel EOA has been patient with me and given all the support for me to pursue my Masters in the US and the result is here to see. The test is yet to begin, and there are nerves with the program yet to start but as they saying Well begun is half done. Thank you!




Kiran Vishveshvar Viswanath, MS in Chemical Engineering Fall 2017, University of Southern California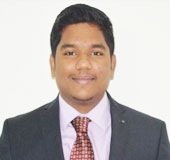 I would like to thank Education Overseas Academy for helping me in achieving my dream of studying my masters in Chemical Engineering. What would have been a quite tedious task for a student like me studying in college-balancing academics and applying to universities or finding the right fit for my profile or the quite hyped Visa Interview- it was smooth sailing for me in each and every step of the way thanks to EOA. EOA also played a huge part taken the pressure of my parents too with their constant guidance and support.

Thanks a lot EOA.




Viswanath/Rajalakshmi, Parents of Kiran Vishveshvar Viswanath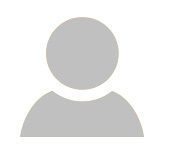 The US Visa for our son Mr. KiranVishveshvar Viswanath, to pursue his dream of Masters in US Universities, is approved today. He will be proceeding to University of Southern California, LA during the first week of Aug 2017.
What began as a casual discussion on higher studies took shape and reached a successful conclusion, today, thanks to yeomen support provided by Mr. C S Varadharajan, EOA, R S Puram, Coimbatore along with his other team members Mr. M.Candhasswamie, EOA-Chennai and Mr. Ramesh. Together, they have helped our son realise his dream of pursuing higher studies in US. The first meeting we had with Mr. Varadharajan, early last year was an unforgettable experience. The way he instilled confidence in us, as parents, is praise worthy.
Thank you, EOA. Keep up the good work!!




Lakshmi Narayanan Sriram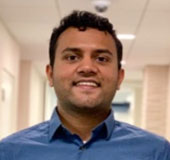 I'd like to thank EOA from the bottom of my heart for helping me with the entire admission process. Mr.Candhasswamie and Mr.Ramesh were instrumental in helping me, from the selection the universities, all the way to advise on what to do after the visa was approved. At every stage, they provided valuable information and insight which I would not have been able to find on the internet or anywhere else. I am sure that I would have been overwhelmed by the amount of tiny things to do at every point over the course of almost 1 year and I am extremely happy that I chose EOA. A big thanks to team EOA for responding to my every question at any point in time and encouraging me all the way! 10/10 would recommend EOA to anyone looking for help and counselling for admissions to the US.




Lavanya Saravanan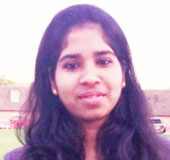 The counselling service extended for me by a team of four members, Ms.Srilakshmi, Mr. Ramesh, Mr. Candhasswamie and Ms. Sarojini. Firstly, I was given a clear picture on how the entire procedure from taking up my GRE TOEFL exams to the visa process will be done. This entire picture gave me a confidence that I can succeed in my plan of going abroad to pursue Masters Program. The university selection based on my profile, was done excellently, by informing me every aspect through which those universities where choose. The application forms for all the eight universities was filled and sent to me which made my job easy by only confirming it. The team also helped me in paying for the application fees by guiding me throughout the payment procedure for all eight-university's application fee. I was given the samples of SOP and LOR which gave me an idea for creating my SOP. The SOP was reviewed three times till they have a satisfaction on it which was very much helpful in getting mu SOP accurate. The step by step procedures like when to get LOR, timely sending of the physical copies of mark sheet to universities where taken care by the team that made the timely submission of all the documents to all the universities. The Seminar on Visa Formalities, Financial documents needed for Visa, tips on how to face the interview etc. along with details on Education Loan options that was on 18th Feb 2016 in Hotel Benz park was very much helpful in getting the doubts cleared on the covered topics. The visa counselling that I attended before my visa interview was a boost and gave me so much of confidence to attend my visa interview successfully because I was advised on how to answer each question that are expected to be asked during interview. The team consulted me in even booking the date for the OFC session and the visa interview that made me comfortable. They also provided the seniors contact that made me possible for interacting with my senior. The pre-departure checklist was a remarkable guide in making me getting ready for the departure. Finally, the entire team was available any time, for me to contact them, for clearing my doubts. I had a wonderful experience with EOA on undertaking my counselling service. I would recommend my friends to choose EOA for counselling service for overseas education. I also Thank everyone in EOA in making me succeed in my overseas education plan.




Namrata Sivakumar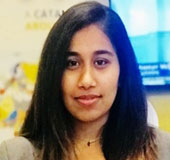 EOA guided me well starting from the process of choosing universities to all other important steps. Mr. Ramesh helped in choosing the universities that I should apply to. I was guided extremely well by everyone at EOA for the application process. Mr. Candhasswamie guided me throughout the application process and Visa appointment booking. A mock interview was conducted by Mr. Ramesh in order to help me with the actual interview. On the whole, I am very satisfied with the guidelines I got from EOA to get through this yearlong process of applying for the Masters at the US. I highly recommend students to enroll themselves at EOA to ease up the application process for Masters.




Priya Gundlupet Venkatesh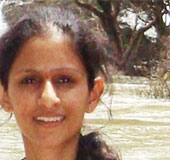 Firstly HUGE THANK YOU for all the guidance given to me throughout my admission process right from short lists universities to getting Visa. The service provided was very positive, polite and professional from the outset. I feel really happy that I choose EOA and will always admire consultation given.

Also I want to thank for such detailed Pre-departure guidance, it is very helpful.






Priyadarshini Thiruvalluvan Shanthi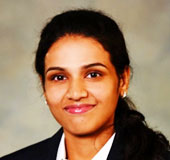 I would like to express my deepest gratitude to EOA for supporting, replying and guiding so patiently throughout the admission process till getting my visa approved. The service provided is absolutely flawless and I'm really happy for opting EOA. Thanks a lot once again, I will strongly recommend EOA for my friends who are aiming to do their masters abroad.






Sanjay Muthu Manickam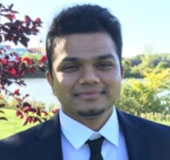 I was really lucky to find EOA. They really helped me with the admission process and was there for me through each step of the process. The universities they shortlisted for me suited my preferences well. Mr.Candhasswamie was of immense help to me and he guided me through the entire application process. Mr.Ramesh was also very helpful in clearing my doubts about few details of the process and he also guided me very well for the visa interview. They are very friendly to speak to and care about their students. I would very much recommend EOA for any one aspiring to study abroad.






Varun Sundar Rabindranath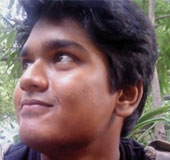 "I am glad that I partnered with EOA in realising my aspirations for higher education. Starting from short-listing universities to getting my VISA, EOA has been really helpful.
Mr. Candhasswamie, Mr. Ramesh and Srilakshmi mam are very resourceful. They clarified my doubts, answered my queries and effectively guided me all the way through my application process. I know for a fact that, without them my application process would have been a lot tougher. I would recommend EOA to any of my friends planning their higher studies, solely for the diligence and care they share with their clients on their dreams and goals. Thank you very much EOA Again, thanks guys, for all the work you guys put in for me.




Vignesh Anbalagan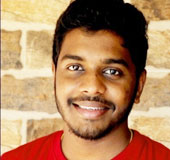 I have got my visa approved and am flying on July 28th to Houston. I am very grateful to you for guiding me throughout my Master's dream goal. Education Overseas Academy team is one the best consultancy, which i came to know after discussing about the experience with my friends. Thank you Candhasswamie sir, Varadharajan sir, and Ramesh sir whole heatedly for being my moral support.




Vijay Ramesh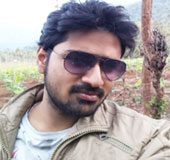 I really wanted to thank Mr.Varadarajan Sir for always sparing his time and helping me out by clearing my doubts. They helped me out from selection of colleges till completion of the Visa process. I would also like to thank Mr. Candhasswamie Sir and Mr. Ramesh Sir for helping me out with my SOP and LOR which really plays a vital role in admission process. I also want to thank Ms Sindhu for sparing her time and helping me fix my appointments with EOA. I would definitely recommend EOA to all those who plan for MS as I felt they really take at most care of each and every detail and does what is best for aspirant.




Vinothini Rajasekaran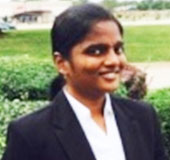 Thank you very much and very impressed by the level of service received. The level of service offered was tremendous. The guidance given by you people really mean a lot to me in fulfilling my dreams. Inputs given by you people played a vital role in my career and I was able to achieve it at the end. From the beginning each and every process was taken care with utmost cautious and done perfectly in a timely manner. For every query I got immediate response from you without any delay. Such extraordinary services were offered by you people and once again thank you so much. I would be very happy to refer you to my juniors.




Abin Francis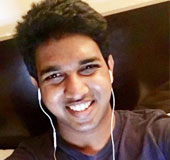 First of all I would like to express how thankful I am to Mr.Ramesh and Mr.Candhasswamie of the Chennai office as well to Mr.Anantha Narayaranan of the Kochi office. They and the entire team at EOA made my ambition to do my Masters at my desired school come true. Due to their valuable advices as well as timely guidance I was able to overcome many hurdles I ought to have faced if I was to take on the tasks on my own. All my queries were cleared with utmost expertise and much quicker than I expected. Their attention to my case and their help did not stop with me attaining the admission and visa but I still have the freedom to approach them whenever I need help regarding my studies abroad. Above all they made me feel much more than just another client, true interest was given to my case as it is with all their clients, I am sure of that. I would gladly recommend EOA to all my fellow prospective students looking to pursue their higher studies.

Cheers!




Sai Gnaneshwaar Sivakumar
I am extremely happy in writing this testimonial and I am happy to say that I have been admitted into The University at Buffalo, New York which would not have been possible without EOA.I take this opportunity to thank my friend who introduced me to them. To be very frank I had no idea what to do after taking my GRE and TOEFL that's when my friend told me about EOA. Initially I met Mrs.Srilakshmi who was very encouraging and gave me confidence that made me take a step closer to pursuing my dream. After that I met Mr.Candhasswamie who guided me right from the application process through VISA and further, he has been extremely kind and patient listening to all my doubts and answering all of them, without whom this would not have possible. One of the highlighting things of EOA is that they are professionals with a personal touch.. I also like to thank Mr.Ramesh who helped me in the mock sessions for the VISA interviews which was very crucial. I personally thank each and every one of EOA who have played an important role in my admissions. I would definitely recommend EOA to my friends and relatives.




Aravind Sudharsan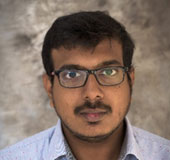 I Aravind Sudharsan (B.E.(ECE),Alumni of Anna University, Madras Institute of Technology(M.I.T.) Campus, Chromepet, Chennai -600 064) express my sincere and heartfelt thanks to EOA for their excellent guidance ,support and help for my admission into M.S. Program in Electrical and Computer Engineering at University of California, Santa Barbara, U.S.A. for the fall of 2017.Right from the beginning when we approached EOA,I was given counseling in person and also over the phone as I was in Pune due to my employment with IBM. Everyone in EOA starting from Reception desk, Counselling Madam Mrs. Sri Lakshmi, Mr. R.Ramesh Sir and Mr. M. Candhasswamie Sir were all very courteous and always encouraging. Mrs.Sri Lakshi Madam gave me the overall picture and explained the purpose, how and what should be done to get admission for M.S. Program. My profound thanks to Mr.R.Ramesh Sir and Mr. M.Candhasswamie Sir who helped and assisted me at every stage in selecting the Universities and Branch. I express my special thanks and gratitude to Mr.R.Ramesh Sir for his advice, suggestions, follow up on the documents to be submitted in the process of applying to Universities in the initial stages. Mr. M.Candhasswamie Sir gave me all the necessary instructions and guided me in filling up the application forms, mailing the transcripts, assisting me in online correspondence with Universities till I got admission offers from Various Universities and also in the process after admission into UCSB. After the admission process was over Mr. M.Candhasswamie Sir helped me to a great extent in getting my Visa approval which involved filling up of Visa application form, Visa fees payment and documents to be produced at the time of Visa interview never showing any signs of disturbances or discomfort when ever myself or my parents called him over phone at any time during the day, answering all our queries/doubts with patience and clarity. Later on Mr.R.Ramesh Sir conducted mock Visa interview which was very useful in training and preparing me on how to answer the questions, what type of questions I have to face in Visa interview, giving me valuable suggestions which really helped me in getting sanction of my Visa. After Visa approval M.Candhasswamie Sir emailed me the names of EOA students in UCSB , and also Tasks to do before leaving for UCSB which I can never forget. The working of all people in EOA is very systematic, friendly in nature and every one gave the right direction in my endeavor. I am really blessed and fortunate enough to have approached EOA for my M.S. Program in U.S.A. I once again take this opportunity to thank everyone in EOA , a pioneer in education overseas for their wonderful client response ,continued guidance and assistance until and after the admission and Visa approval. I am sure and confident that EOA will continue their dedicated service to students in pursuit of Higher education abroad and to move forward from strength to strength in achieving their Goal .




Pawan Suresh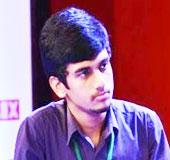 The experience at EOA was very complete and enriching, they helped us through every step of the process. I got to know a lot about the whole process of choosing and short listing universities and they were very helpful in deciding which universities would suit my scores and expectations. They were extremely patient with every student and gave us the time we needed to choose our final list of universities. They guided us in the process but did not enforce their choices upon us and I liked that. They answered doubts with utmost care even if the doubts were sometimes redundant. They were always available on call for any clarification at all times. We got a lot of help filling out our applications, all doubts were promptly cleared and they even looked into my SOP and suggested changes. I appreciate the fact that they go out of their way to help each and every student who comes there for help. They give us this sense of assurance because they are always there to guide the way and that made the entire process of selecting and applying to universities hassle-free. I thank each and every person at EOA for their support and timely help, I wouldn't have been able to get through the entire process without them.




Sathyanarayan Saravanan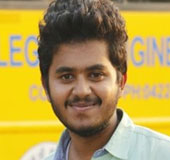 I'm leaving to the United States of America tomorrow. I would like to thank Education Overseas Academy for their extensive support throughout the admission process. I got admits from 7 Colleges out of the 8 applied which shows the amount of precision that goes on to shortlist the Universities for the profile. Without EOA my journey to USA would still have been a dream.
Special thanks to Mr. Varadarajan Sir for guiding me through each and every process and guiding me through all the important process.
Thanks to Mr. Candhasswamie Sir for taking care of all my important academics and admission processes.
Thanks to Mr. Ramesh Sir who conducted the mock Visa interview prior to my visa appointment. The interview with Ramesh Sir gave me a great confidence and his suggestions at the time of visa interview was invaluable.
I overall thank the EOA team for the excellent services provided by them. I would definitely recommend all my friends and juniors to get the services of EOA and get benefited. I once again thank everyone for their full support from starting the admission process till Departure.




Koushik Rajendran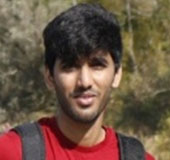 It was really helpful getting help from EOA, at first I thought whether EOA will help me in lot of ways but things after things EOA did for me those doubts vanished, even I suggested joining EOA to some of my juniors. The thing I liked most in your center was filling our application form that too within 2 days these things are not done by other centers. It will be a hectic work and take months to fill application form for 8 universities. In my experience I think EOA is the best.