Year 2014
Amrutha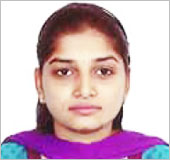 "This is me, and my story!"
At the outset, please let me introduce myself, I am Amrutha Varshini Vidyala, graduate in Engineering Management( Electronics) from Deakin University, Australia.
Let me narrate my experience with EOA. EOA played a major role in shaping my future, my first day at EOA was an ambiguous situation for me and my parents. I was unsure about the course structure, course type and the country I was supposed to study. I met Mr. Rajesh (Santa Claus of EOA) for the first time. He was very clear after listening to me about my interests, requirements and my ambition. He made my mind clear at the end of the conversation that I was leaving to Australia. He ensured that my parents were equally satisfied with my decision. The course 'Engineering Management' in two universities Deakin and University of South Australia were the two options whose applications were processed. All this within a fraction of two weeks. By the third week my visa was launched, the following week my ticket was booked and by the 6th of July I flew to Australia. Sounds quick because of the efforts of every single employee in EOA. I would love to thank Rajesh Sir and Srini Sir who took a big risk and proved that nothing is impossible by crossing all the hurdles to make it happen. They are friendly, approachable and flexible more than anything their decisions are based on humanitarian grounds.
It is not the end of my story, my progress in Australia is beyond words. I had transformed my approach towards life and coached my skills in order to face challenges. As an individual who is aiming to be an entrepreneur, I believe that mastering both engineering and management skills are essential. Thereby, I had accomplished my research on the control theory as my Engineering project and opted my internship as an Agile Project manager under Management.
Thank you very much for your support and effort of EOA. You will never be forgotten! Thereby, this gives you a glimpse of my journey with EOA. Thank u for your time.



Adithya Prasad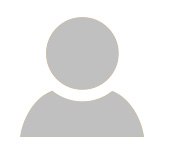 I would like to convey my thanks to Mr. Ramesh and Mr. Candhasswammie for their support in helping me to reach this far towards my goal of studying abroad. Ramesh sir's motivation helped me a lot and ushered me with confidence when I was very doubtful that I would reach this far.
Candhasswamie sir's helped me a lot in preparation for application to colleges , promptly following up the college intimations and post application till pre-departure requirements, and am very thankful for his help. And I would like to be in touch with you till pre-departure for your help.
I would like to mention about Sri Lakshmi Ma'am, who was my first point of contact in EOA and the way she gave me a total idea regarding the process ahead obliterated any doubts regarding EOA.
Thank you for your immense help and support, EOA



Vanan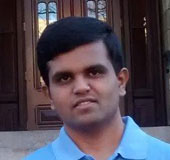 Thanks a lot for guiding me in getting into my dream university. Special thanks to Mr.Candhasswamie sir for solving even the minutest of my doubts promptly with detailed replies. Your visa guidance was extremely helpful.
I wish Team EOA all the very best to guide lots of future aspirants to help realize their dreams of landing in top universities.
Once again, thanks for all your support.



Arvind Balakumar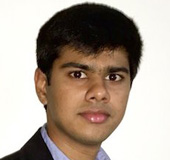 I extend my heartiest thanks to Education Overseas Academy (EOA), for making my dream to study in U.S.A come true. Like any applicant, I had always thought the entire process to be hectic and horrifying. But, EOA made the journey very light and smooth. My special regards to Ms. Srilakshmi, Mr. Ramesh and Mr.Chandaswamie for their continued support throughout the process.I definitely recommend EOA for a successful education career overseas.





V. Balajee Seshasayee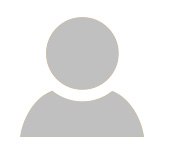 My experience with Education overseas academy was very wonderful. I would like to thank EOA and especially Mr. R.Ramesh Sir for helping me in shortlisting the universities and guiding me throughout the admission process. Also the visa guidance was very useful as it gave me confidence to face the visa interview. I would like to thank Mr.Candhasswamie Sir who helped me with the whole application process and had clarified all doubts that I had. He also took utmost care of my visa procedures. Also I would like to thank Ms.Srilakshmi Madam who gave the confidence and motivated me for applying to the universities and explaining all the procedures regarding the admission process. Finally, I would like to thank each and every one in EOA who made my dream come true.



Barath Pandiyan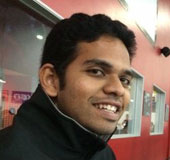 Thank you for supporting and guiding me all through this journey of my USA dream. Ramesh sir, thanks a lot for assisting me in my VI tactics it played a lot in my interview. Candhaswamie sir also helped a lot starting from making my SOP to my final application procedures. Best of all Varadharajan sir thanks a lot for replying to me for all the questions without any hesitation and helping me to succeed so far. Thank you all.





Divya Vijayaraghavan, Georgia Institute of Technology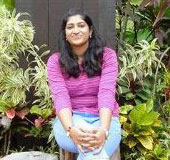 Thank you very much for all your help and guidance through all stages of the application process. I am greatly indebted to EOA for helping me secure admit into one of the best universities in US.








Goutham Mohanarangan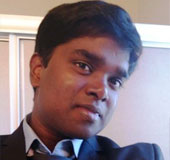 I am Goutham Mohanarangan not that very studious fellow..But then gotta job in cognizant after completing my under graduation in electronic and communication engineering from sathyabama university by luck and worked under java developing from January to july 2013 and i had to say a good bye...Totally depressed as everything messed up but then reached EOA that's were all started..A big "thank you" to Lakshmi mam,GRE & IELTS awesome trainer even though he is very old aged from mylapore,Math satish,Mr.Ramesh,Rajesh and kandaswamy sir...U were just awesome may it be timely help or the way i used to trouble you by making calls..Really very sorry for that one specific trouble in the end coz i had jump from Texas A&M university-Kingsville to California state university-Northridge....Visa was stamped for Texas A&M but successfully transferred sevis records from there to California as i reached USA little early and tomorrow begins my first day in California state university-The Matadors!



Hamsalekha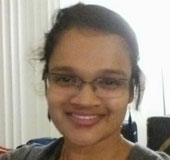 Like every other student, I also had that fear and anxiety of whether I will get an admission in a good university or not. At that time I had not yet taken my GRE. Then, I came to know about EOA through my friend. They really motivated me and helped me push my GRE scores. Right from university selection process to my Visa stamping, they meticulously guided me and gave me prompt and valuable information. I would personally like to thank M.Candhasswami for clarifying all my doubts then and there and Mr Ramesh for his Visa guidance. I am really thankful to the entire EOA team , for all their help and pointers through my journey to US.
Admit in : Arizona State University (Fall 2014)



Jeya Chandru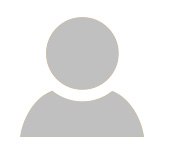 First of all I would like to thank EOA for the support and the guidance they have given me for getting me an admission at a prestigious university and they gave me a good opportunity to pursue my Masters in USA. I was introduced to EOA by my senior and Mr.Candhasswamie sir and Mr. Varadharajan sir helped me a lot in every aspect of my application process and they were very patient to explain the process and clear all my doubts. I am very much glad to take this opportunity to thank all the personalities who helped my dreams to come true. They took responsibility of my process from A to Z and that made my confidence that I will be going USA for sure. I would also like to convey my special thanks to Mr. Ramesh sir for the model Visa training and that made me to face the interview very easy. I am happy to inform you all that now I am heading to UIC for my Masters in Industrial Engineering only because of EOA. I had already recommended EOA for my Friends and my Juniors who wish to pursue their studies in Abroad... All the best for all the future students....Thank you!!



Parthasarathy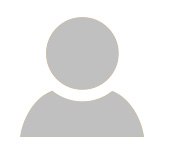 This is to convey our thanks to EOA for the cooperation extended for my daughter's Ms Manswini's admission to MS in US.
I also wish to state that we have received a very good support from Mr Ramesh and Mr Candhasswami from selection of Universities, filing of on-line applications and various other activities till the time of arranging VISA interview with US Embassy.





Meenakshi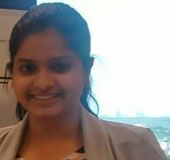 I have got my visa to attend Texas A&M College station this fall. I'm leaving on the 8th of August. Thank you immensely for your guidance throughout the application process.








Prasanna Subburaj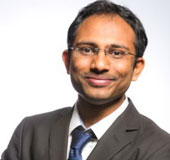 Today morning I received my passport after VISA has been stamped.
I am very pleased with the help that you people did whenever it was most need.
My special thanks to Mr. Varadharajan who was so kind enough to reply back and clarify my doubts then and there when I was confused. I would also like to thank Mr. Ramesh who gave valuable inputs during college selection and the day before VISA interview. Your inputs were very useful when talking with VO. Then I would like to thank Mr. M.Candhasswamie who answered all my queries patiently. I would also like to thank all the people who I don't know but helped me in this 7 months association.




Rohit Sridhar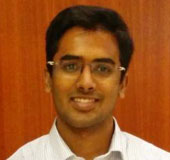 My experience with EOA was extremely helpful in realizing my dream of doing my masters abroad. A friend of mine referred me to EOA and choosing to register with them is one of the best decisions I have ever made. Right from short listing Universities to filling up applications, EOA provided me with a thoroughly hassle-free service and impressively, 90% of my communication with them was through email. As I was studying in Coimbatore, it was very helpful when they clarified all my doubts through email. After submitting all applications, they further helped me with education loan, choosing my university and most importantly, with my Visa process. Mr Candhasswamie and Mr Ramesh of EOA are the best in the business and I would wholeheartedly recommend enrolling with EOA to all aspiring students. Kudos!



Sagarika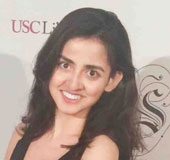 EOA has really been very helpful right from finding college to obtaining my visa. I am really grateful and keep up the good work. All the best








Sahanaa Reddy Santhana Krishnan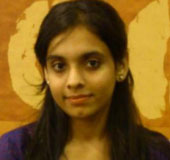 I got my F1 VISA approved on 12th June, 7.30 am slot. I Have shared my VISA experience below. Thank you so much for all the guidance and help given by EOA. The Masters admission and Visa process wouldn't have been easier and smoother if not for EOA. I would like to specially thank Candhasswamie Sir and Ramesh Sir.






Saranath Raj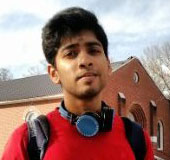 Thank you very much sir for the kind help for the whole process.. It was so helpful for me I thank EOA and all the people behind who helped me obtain admission and spent enough time to answer all my queries. My visa interview was just like a breeze, I made it with ease.








SN Murugesan (Shrish Murugesan's dad)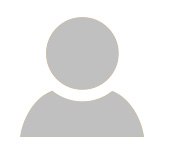 Dear Mr. Varadharajan, Mr. Candhasswamie & Mr. Ramesh,
I am very pleased to give my feedback on the experience I had with EOA during the course of applying for US Unis for my son Shrish. Sorry for late reply.
Before we came to know about EOA through internet, we had approached few education consultant who processes for US Unis in Coimbatore. Noticed all are not that approachable or boasted them-self too much, which haven't get confidence in them. Even some of them pass few information for our quires but haven't try to increase our confidence if we go with them.
When I read about EOA in internet I made a call to Mr. Varadharajan for an inquiry, after that I was also calling other education consultants. After that my single call, I must say thanks to Mr. Varadharajan that he made repeated follow-up call which I notice it was so professional which gave me some feeling that they are serious in their business. Then me and my wife decided to meet up with Mr. Varadharajan. He offered warm welcome and he explained the various stages and the processes involved and the timelines to catch-up for fall 2014 semester. Moreover brotherly advised and gave confidence, and provided initial start-up things which we need to get ready for application. Which shoot-up our confidence very high, and we left that day EOA office with full confidence that we are going with EOA for application processing. Also he monitored each and every activities of our application activities and provided guidance and advise appropriately which comforted us very much in the processes.
I must say my immense thanks to Mr. Candhasswamie and Mr. Ramesh for all of their guidance from choosing the college, and the various documents to get ready for each colleges and patiently and respectfully clarifying all our clarification immediately whether it is simple or difficult one. I would really appreciate them that even during their personal holidays they were tried to reply and answer our queries in email.
The entire team Mr. Varadharajan, Mr. Candasswamie & Mr. Ramesh helped and hand-holded us in each and every processes from start to end from applying college, paying relevant fees, alerting on deadlines, guiding in visa processing till ensuring student get the visa successfully. The way EOA team monitors and respond me, I felt like the entire team exclusively working for us.
I am really delighted with your services and I really appreciate the entire team and keep up the good work and I will definitely say that in my experience EOA stands for Education Oversees Assurance.
I would be happy and would be proud to introduce EOA to other students, no doubt.
Thank you sir for all your dedicated services.


Shrish Murugesan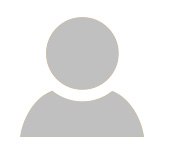 I'm sorry that it took me this long to give my feedback! But since the whole process just got over I decided to take a "vacation" from everything. The feedback is as follows:
When I finally figured out that I wanted to pursue my masters in the US, I realized I had a very tight schedule to work with. I had my examinations to write, after which I had to rifle through a hundred different universities to short list the ones I wanted to apply to. The entire application process was alien to me and I would like to thank EOA for making all of it manageable. I would like to thank everyone at EOA for the guidance and support that you have given me, especially Mr Varadharajan, Mr Ramesh and Mr. Candhaswammie.
I would like to thank EOA for answering all the questions that I had in a timely and very patient manner. I had a lot of questions on even the simplest of procedures and this meant a lot to me.
Another thing that I would like to highlight is the very encouraging manner in which EOA guided me through the process. It was only in late February that I started my applications for Fall semester, so you can see that I had a VERY small window of opportunity. However, you showed me that the opportunities were still available and all I had to do was to work fast to make my dream a reality.
Essentially, kudos to EOA for everything that they've done for me and urge you to keep up the good work and help many other aspirants to realize their dream



Shyam Sundar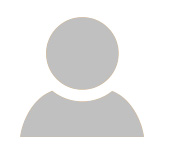 There is quote by Ralph Waldo Emerson, "The purpose of life is not to be happy. It is to be useful, to be honorable, to be compassionate, to have it make some difference that you have lived and lived well."
This can be applied to EOA Team. The Team has aptly lived up to the expectations of several students who have come to them with a dream of pursuing their higher studies abroad. I was one among the desperate students with ambition of doing my Masters in the field of Computer Engineering.
I really had no idea of how things will work out with me working in Bangalore and EOA office located in Chennai, but the Team ensured that I need not travel much and had clarified each step which I will have to take through email or phone. Behind every success there should be a very clear plan and execution, the Team gave me a clear plan in the beginning on how I will have to proceed and helped me in executing them as well. Throughout the process from applying for universities to applying for Visa and providing pre-departure checklist, service provided by the Team is top notch.
All the service provided to me so far, and service which will be provided in future is highly appreciated.
Yes, hard work never fails - I have recently got admission from NJIT University for the course of Computer Engineering. Yesterday I had given my Visa interview and my Visa has been approved.
For all the success that I have achieved till now, there has always been a tremendous support from the Team. I would like to especially Thank Sri Lakshmi, Ramesh, and Candhasswamie with whom I had direct interaction. Also special Thanks to those who have indirectly helped me in this process.
Once again, the service provided by the Team is impeccable. I wish the entire Team to carry forward the tremendous effort put in so far to the future students as well.



Sowmya Gowri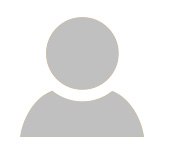 I am much elated to write this testimonial possessing my experience with EOA..
In my association with EOA, I would be proud to say that I had the best mentorship these 19 months.. I was able to get all my doubts clarified just a phone call away.. You were with me right from the day I started working towards my goal..I express my deepest gratitude to Mr,.Varadharajan, Mr.Ramesh, Mr.Candhasammie & Mr.Balaji for their meticulous job.. You gave me your time, the most thoughtful gift of all. Thank You all once again for making this dream of mine come true..



Syedjaveed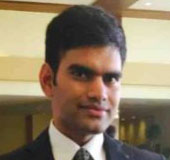 I would like to thank EOA and Mr. R.Ramesh for helping me to select my university and to get my visa . He did a fabulous job by providing the necessary information which helped me to boost my confidence to face the visa officer. My paperwork was handled by Mr.Candhasswamie and I found him to be extremely approachable. He was very patient in clarifying even the smallest of my queries. All the application deadlines were met with well in advance and I was constantly updated through email/ phone regarding any developments.
Thanks to EOA Thanks a lot for helping me to achieve my dream!!




Vijay Deepak K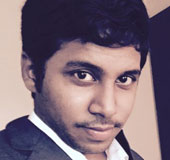 I am very glad to inform that my VISA was approved today and I am heading to UMass, Amherst on Aug 21. I want to convey my heartfelt thanks to all EOA members for helping me to achieve this.








Viswa Srivatsava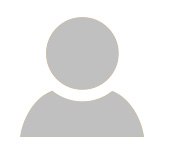 Make no mistake about it. EDUCATION OVERSEAS ACADEMY is your one stop destination for everything related to higher studies. After having failed to secure an admit by myself without taking guidance and losing thousands in the process, I approached EOA having lost a large amount of money and a small amount of self esteem. They guided me through all the processes involved with a constantly smiling face from enrollment counseling till visa counseling and a calm predicament that is sometimes hard for students to muster when taking such a big step. All my work was quite figuratively gift wrapped and given to me and all I had to do was verify details and click the proceed button. All my forms were filled out on time, all my documents were mailed and details retained in an extremely professional manner and valuable information was provided by everyone involved. EOA is the perfect place for you to come to, if you decide to take the most efficient route to your admission process. I finally ended up with 8 admits and a smile on my face and will now be attending an "ambitious" university for my profile with a scholarship. This would not have happened if not for their guidance with SOP, LOR, Admission form, etc. I am grateful for the warmth and comforts provided to me from EOA and thank Ms. Sri Lakshmi, Mr. Ramesh and Mr. Candhaswammie for the same. EOA is the professional setup that provides the comfort levels of home for your application process and I whole heartedly recommend it to everyone like me with a passion for higher studies. Try it out and pretty soon, you will recommend them too !