Year 2013
Preethi Bhaskar
My experience in EOA was amazing, from the time we registered they had taken care of the complete admission process right from choosing the university to filling up applications ,submitting it, preparing financial documents, correcting SOP, Visa procedures and finally the mock interview. Mr. Ramesh made a wise choice of university where I got 3 admissions from the 5 Universities I applied. The mock interview conducted by him was very much similar to the actual interview and the visa counselling was very helpful while attending the interview. Mr. Candhasswami has helped me with a complete admission process and had cleared every possible doubt I had. A very friendly person who took more interest in my admissions and made sure everything was done on time. He didn't stop with that but he filled the visa application forms and took care of the complete visa procedures too . He was ever ready to help me with all my doubts however small it may be and took great care in correcting my SOP. Last but not the least Ms. Srilakshmi gave me the confidence to apply for the fall 2013 even though I registered myself in EOA as late as January 2013. The admission counselling given by her gave me supreme confidence to go ahead with Fall 2013 admissions. Her constant reminders and guidance fetched me my first admit as early as March 8th, followed by other two. I would like to thank EOA for their constant support and guidance for realizing my dream and would happily recommend EOA to future students for hassle free admissions.



Shahid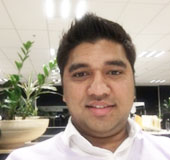 I will like to mention that I had a great experience with EOA for getting my Australian Visa.
I wanted to pursue a masters degree in SAP so I was recommended by Mr. Rajesh to do "Enterprise resource Planning "which will also help in securing a Permanent residency in future.
I followed what they said and thanks to almighty I got my student visa and came down to Melbourne and now it's been 3 years and now I am currently on a visa called temporary resident and planning to lodge my PR file this year.
Thanks EOA once again to make my process simpler and easier.



C.N. Poojarani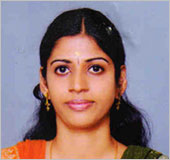 It was a memorable journey under your able guidance to walk along the bed of roses destined to the land of opportunities. In a moment of absolute darkness, the Sunshine called EOA just blossomed my career to a new height. I surely owe my future fragrance called "career success" to my hearty trainers of EOA.. Thanks a ton and let every day now on be wonderful and lovely :)







Jagannathan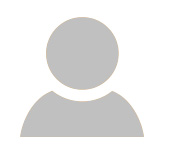 After an arduous journey with the ETS ,- change of schedules due to faulty systems , rescheduling etc., I finally gave my GRE on February 19th 2013 and that too for the Fall 2013 term( would you believe it ) ! . Not even in my slightest dream , did I imagine that I would be going to the US in August i.e. Fall 2013 , after giving my GRE as late as February 2013 . But now, as I am writing my feedback, I am busy packing stuff to the US, having obtained my visa to the Missouri University of Science and Technology, Rolla, Missouri. I want to honestly say, this was possible only because of EOA. To state that I owe to Education Overseas Academy is an understatement.




Govind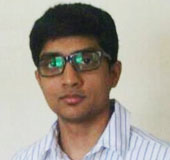 The dream of studying abroad is one that most of us share. This dream was made a reality thanks to the unerring help provided by EOA. The help afforded to me by EOA was invaluable to say the least. At a very crucial stage in my life, the guidance and counselling proved by them was the cornerstone to my finding admission in a university like SUNY Buffalo, New York. From the moment I stepped in for my admissions counselling to the moment I got my Visa, I was offered the best services and advise. They piloted me through the entire process of admissions and exams without a single inconvenience. I would highly recommend EOA, as the counselling and insights provided by them about colleges and the admission process is inestimable.



Lakshmi Narasimhan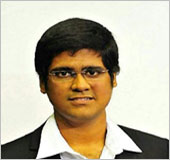 Education Overseas Academy has made my dream come true. Motivation, Guidance, Support from the staffs at EOA right from short listing the universities till the mock visa interview has made my job easier. I have been here 'N' number of times, have called them 'N+1' number of times and still they respond to my doubts with a smiling face. They helped me gain confidence and I procured admission into one of my ambitious university SUNY Buffalo. Thanks a lot EOA, you ROCK!!





Praveen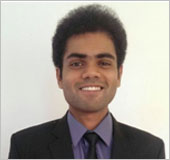 I would rate EOA as one of the best consultancies in the city. It was with EOA's coaching that I managed to get 313 in GRE. EOA gave me a clear picture about which colleges I could apply to using my grades and which course would better suit my interests. The staffs here are very helpful and I didn't feel I was being pushed into anything. Starting from filling in my college applications to counselling me about my Visa interview, I didn't have to lift a finger. Thanks EOA for your wonderful support.




Radhakrishnan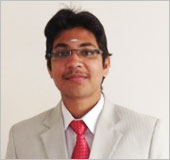 I am happy to inform you that I got my Visa cleared and I will be proceeding to USA on 11th August 2013. When I wanted to pursue my MS, I was a bit confused where to start with and how to go about. At that time, I heard about EOA through a friend.
During the first discussion itself, you have not only guided me and cleared my doubts but also infused confidence in me by assuring admission to at least one university, otherwise the fee will be refunded. Your assurance gave a fillip to my burning desire of pursuing MS in USA.
Your systematic approach in complying with the requirements, prompt and appropriate guidance at each and every stage right from moderating the SOP, short listing of universities till Visa Interview is worth mentioning. I take this opportunity to extend my sincere thanks to each and every one of the staff of EOA for their courteousness and the excellent support rendered by them in fulfilling my journey of pursuing MS in USA.
I will cherish my association with EOA forever.




Ramkumar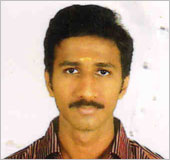 My experience with EOA has been a very pleasant one. I was totally unaware about the various procedures and formalities to be undertaken for applying US universities. I wanted to pursue an MS course in US, but was almost blank on how to go about it. Initially was very apprehensive about which university to choose. But Mrs.Srilakshmi and Mr.R.Ramesh were very helpful in explaining about various processes and the prospects of each university, short listing the universities to me respectively and cleared all my doubts. I would also like to thank Mr.Candhasswami who helped me a lot with the whole of application process. EOA made my application process to USA hassle free right from explaining processes till I boarded the flight. I would like to thank EOA for their efforts and follow ups.




Raunak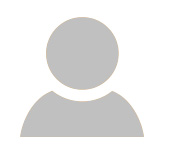 Warm greetings
It was a wonderful experience to be a student of EOA. It is certain that if you join EOA admission in to a good university is for sure and you just have to sit back and relax.'' NO STRESS AND NO TENSION'' Join EOA you are sure to fly abroad
Thank you so much




Sai Bharathwaj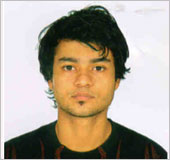 The first time I stepped into the office and asked Srilakshmi Ma'am if I will get, she said "you are going to The United States Of America" and EOA have helped me join the university that I always wanted to go to. They have been really supportive from the very beginning of the application process. I dint have to do much of the work other than take the required tests and give them the documents they needed. They took care of all the paperwork and all i had to do was pay the application fees of the Universities. Not only did they help me in figuring out the university and help in applying to the universities they also help you with the visa interview. The mock interviews that they conduct are very insightful and i was prepared for what really was going to happen in the interview. I would like to thank EOA and it has been a nervy ride but EOA made it easier.



Santhosh Kumar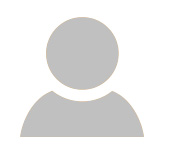 My experience at EOA has been incredible and it has exceeded all of my expectations. Guidance provided by EOA was wonderful as it helped me achieve my dream of doing MBA in US. I thank my stars for showing me the pathway to reach my success through EOA.







Vedhika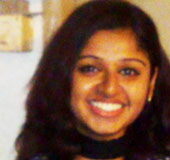 Bottom line, if you are planning to go overseas for higher education, EOA gives the best guidance. The friendly approach and warm feeling of genuine concern is all over the place. The care and guidance about the whole procedure from the starting till the end of visa is incomparable. The whole team was like a moral boost to me in all the aspects. Thanks for making my dream come true.