Year 2016
Justin Zachariah Joseph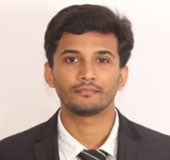 I got my Visa approved and today got a message to collect my documents. I would like to thank the entire EOA crew in assisting me starting from university selection to Visa approval. I would like to take this opportunity to thank Varadarajan in clearing all my doubts regarding the application process and financials. A special thanks to Ramesh and Candhasswamie who have helped me a lot with the university application, Preparing SOP and LOR documents, Visa application and gave me a very good counseling to face the Visa Interview. They always helped me with immediate solutions through mails without any delays.
Thank you again and I would definitely recommend EOA to my friends... :)


Meenupriya Mahendran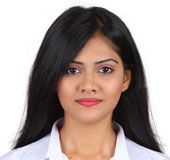 I dont know where to begin and say how much I loved working with EOA throughout the entire USA application to Visa Process.
The Entire experience was Awesome and Hassle free. It was all done perfect with zero errors. Thanks to Srilakshmi man for the words of inspiration which made me want to take GRE at the last minute and strengthened my decision about going to USA with great levels of confidence.
A special thanks to Candhaswamie sir for helping me absolutely with the application process and for clarifying my million doubts without hesitation and that too when Chennai was hit severely by rain, EOA still was prompt with every courier they had to send without any delay.
Thanks to Ramesh Sir for guiding me throughout from University selection to Visa Counseling and I find the whole place very Lucky!
I would definitely recommend EOA to my fellow friends.



Narendira Kumar Anaimalai Madhavan, Univeristy of Houston, Fall 2016, MS in Information System Security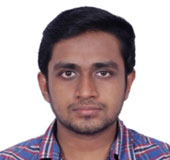 " I joined EOA in June 2015, with the intention of applying to masters in the United States for Fall 2016. As I was working, it was hectic to prepare for admissions and also to handle the demands of work life. From selection of the Universities, review of SOP, application, till Visa interview and my date of travel, the support provided my Mr. Ramesh and Mr. Candhaswamie at EOA has been fantastic! The mock interview conducted by Ramesh sir boosted my confidence and also helped me identify some areas that needed more prep and the way tricky questions can be tackled. To prepare the documents for visa interview and the formats, Candhaswamie sir had been a great help and also to get in touch with fellow students who were flying to the same university. Overall, I'm much satisfied by my experience with EOA and would recommend it to prospective students planning their studies abroad. "




Ponmalar Silambaram Chandrabose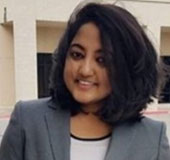 It has been a great experience. The tedious process of short listing and applying for universities was made so easy. In EOA I found a unique blend of excellence and commitment. They arduously work towards helping and guiding students. I would like to express my appreciation to Education Overseas Academy for all that they have done to help me towards achieving my dreams of pursuing my Masters in the United States of America.

Thank you and Regards




Sudarshan Venkataraman
It has been about a month and I have settled in Buffalo in a house that's pretty close to the University. Thank you so much for all your assistance sir, MS was just a dream without the help from your consultancy, you have actually helped me get into the university that I wanted to get into. It was not only me but about a decade ago, you helped in consulting my brother too. I just want to say that it's been an amazing experience to have been with you in the entire process.
It has indeed been a fantastic journey with the Education Overseas Consultancy. Right from short listing the potential universities I could get into, and to have helped me in the overall process of sending test scores to filling out the application form details, it has been of immense support to me. I would also like to extend my sincere and heartfelt thanks to Mr.Candhaswamie, my counselor who contributed extensively to help me get into my dream university. In spite of the incessant number of calls and messages I had sent pertaining to my doubts, he always ensured he cleared my qualms and encouraged me to pursue my dream. My counselor, along with his team has been of great support and assistance to me. The whole process of getting closer to my desired university was a cakewalk just because of the tremendous support I received from Education Overseas. I am overwhelmed to have been associated with you and once again extend my gratitude for your service.